Once a pickup location has been added, you can set up shipping rates based on different delivery regions.
To set up a standard shipping rate for packages that are under 40x40x40 cm in dimensions and weigh less that 5kg, follow these steps:
Read our other articles to learn about setting shipping rates based on price and for large or heavier items.


Step 1: Navigate to Settings > Shipping and Delivery.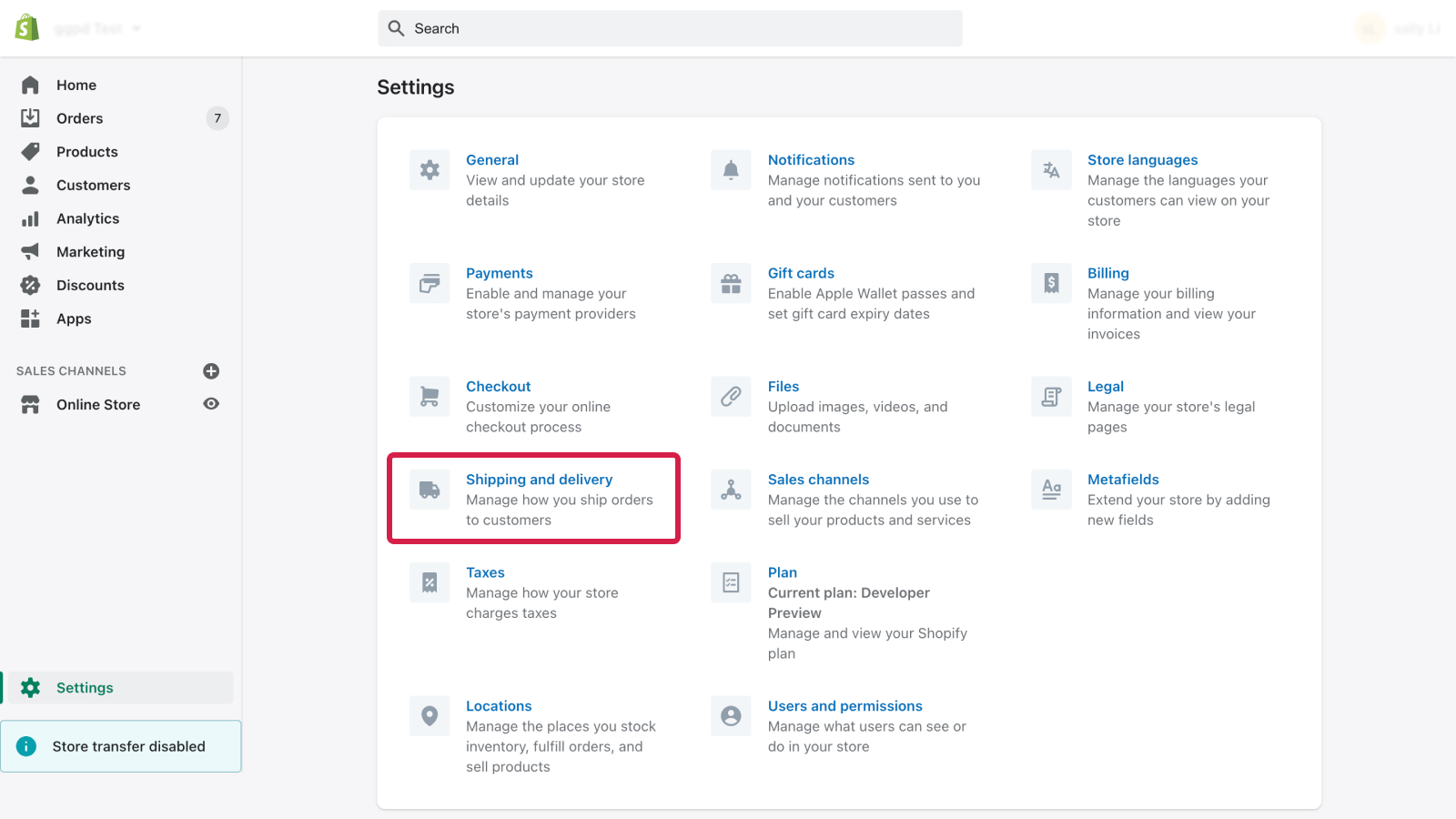 Step 2: Select "Manage Rates" under the "Shipping" section.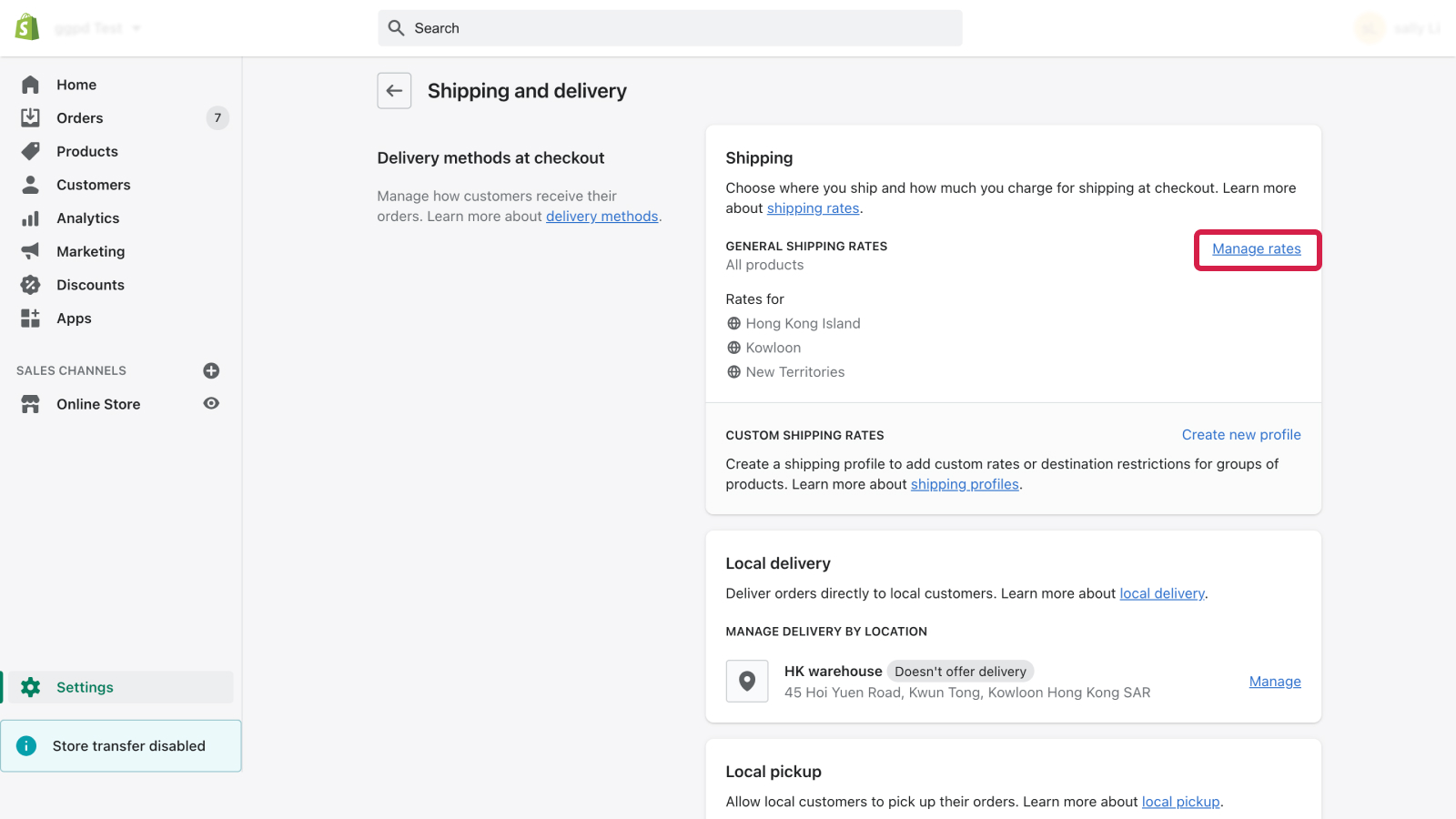 Step 3: If there are no shipping zones created already, select "Create Shipping Zone" under the "Shipping To" section.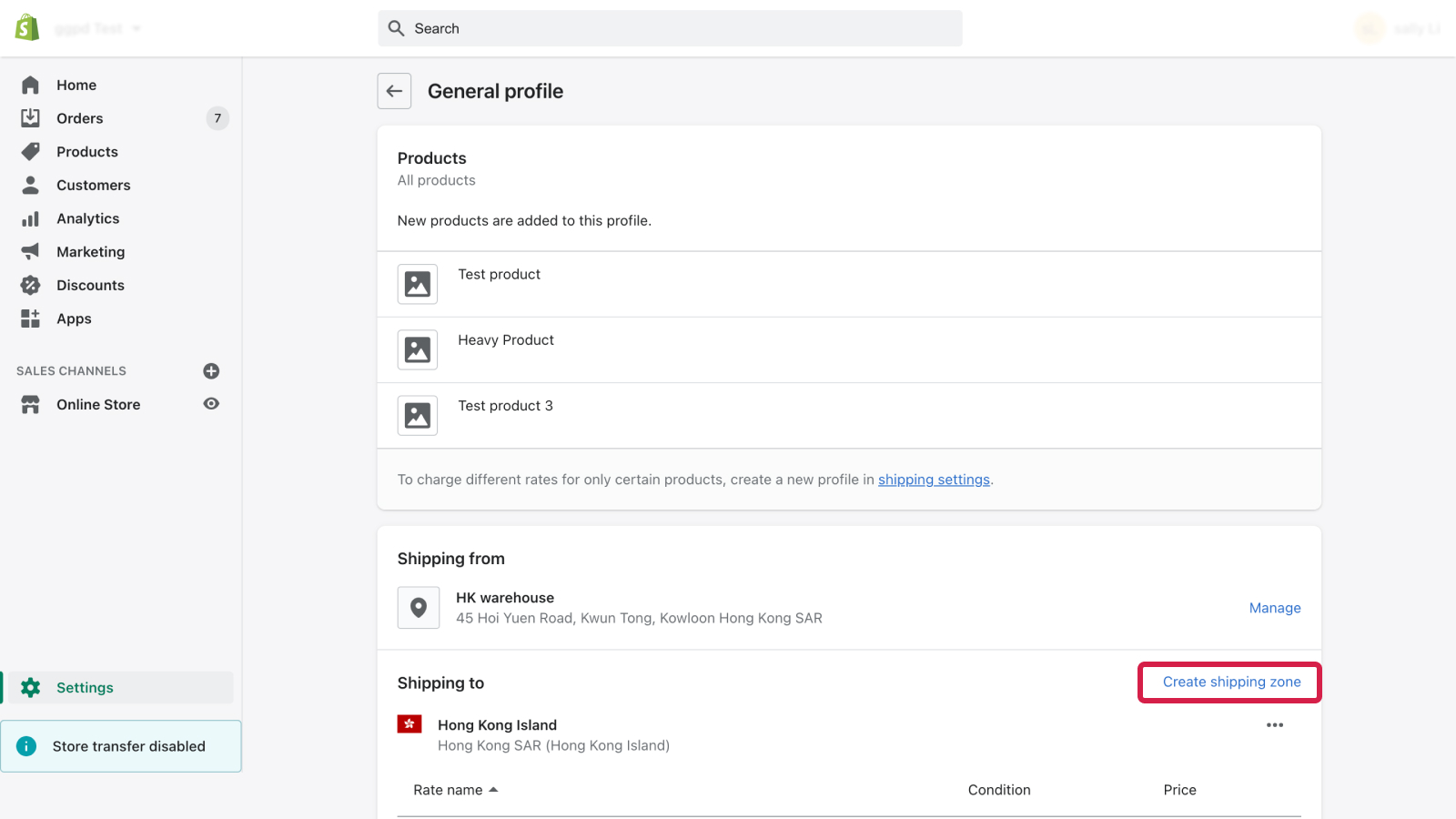 Step 4: Search for "Hong Kong SAR" and choose "Hong Kong Island," "Kowloon," or "New Territories" as the region to assign a shipping rate. Please note that only one region can be selected each time.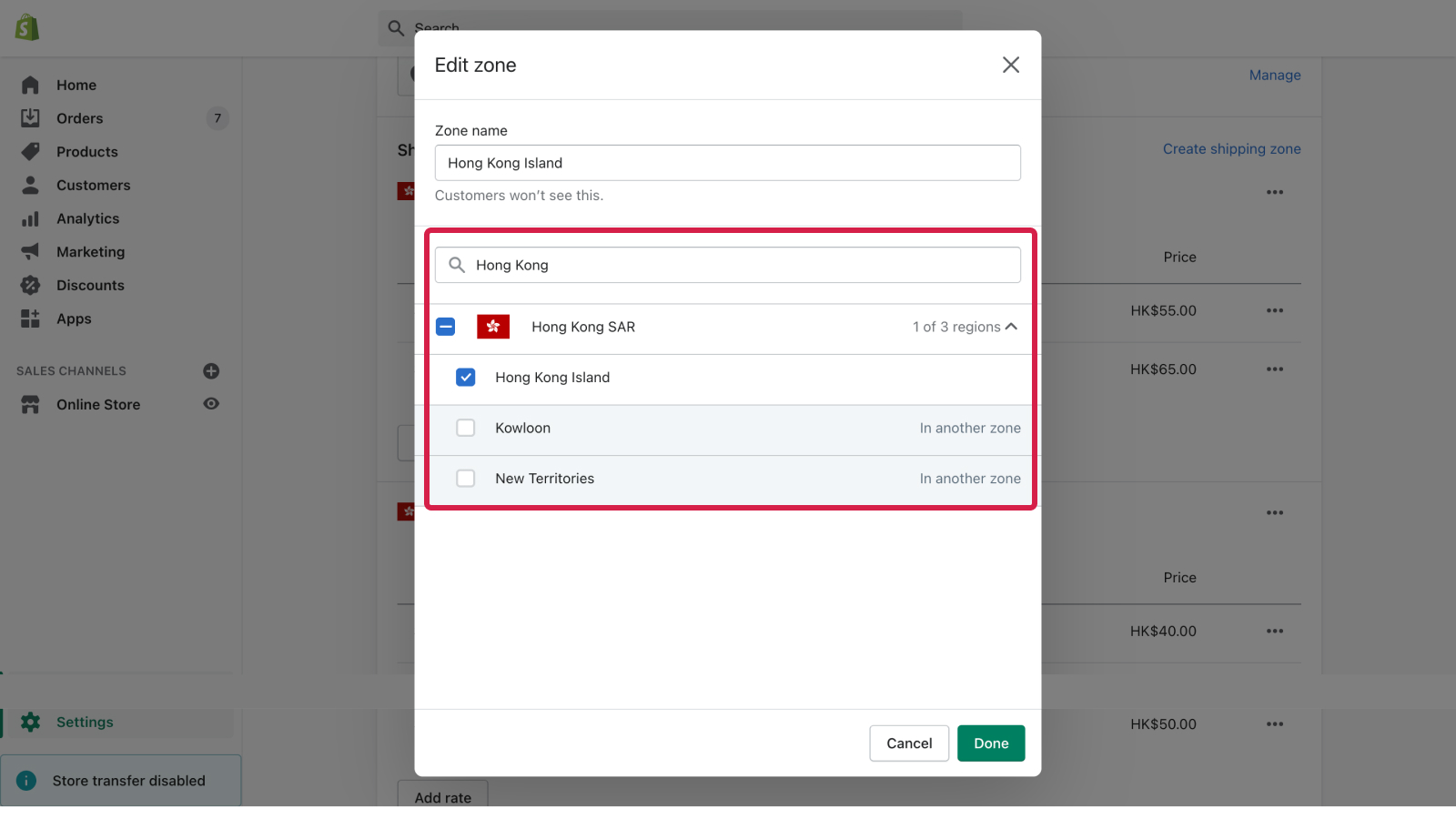 Step 5: Under the region's section, select "Add Rate."

Step 6: In the popup, input "Same Day Delivery (GoGoVan Delivery)" as the rate name.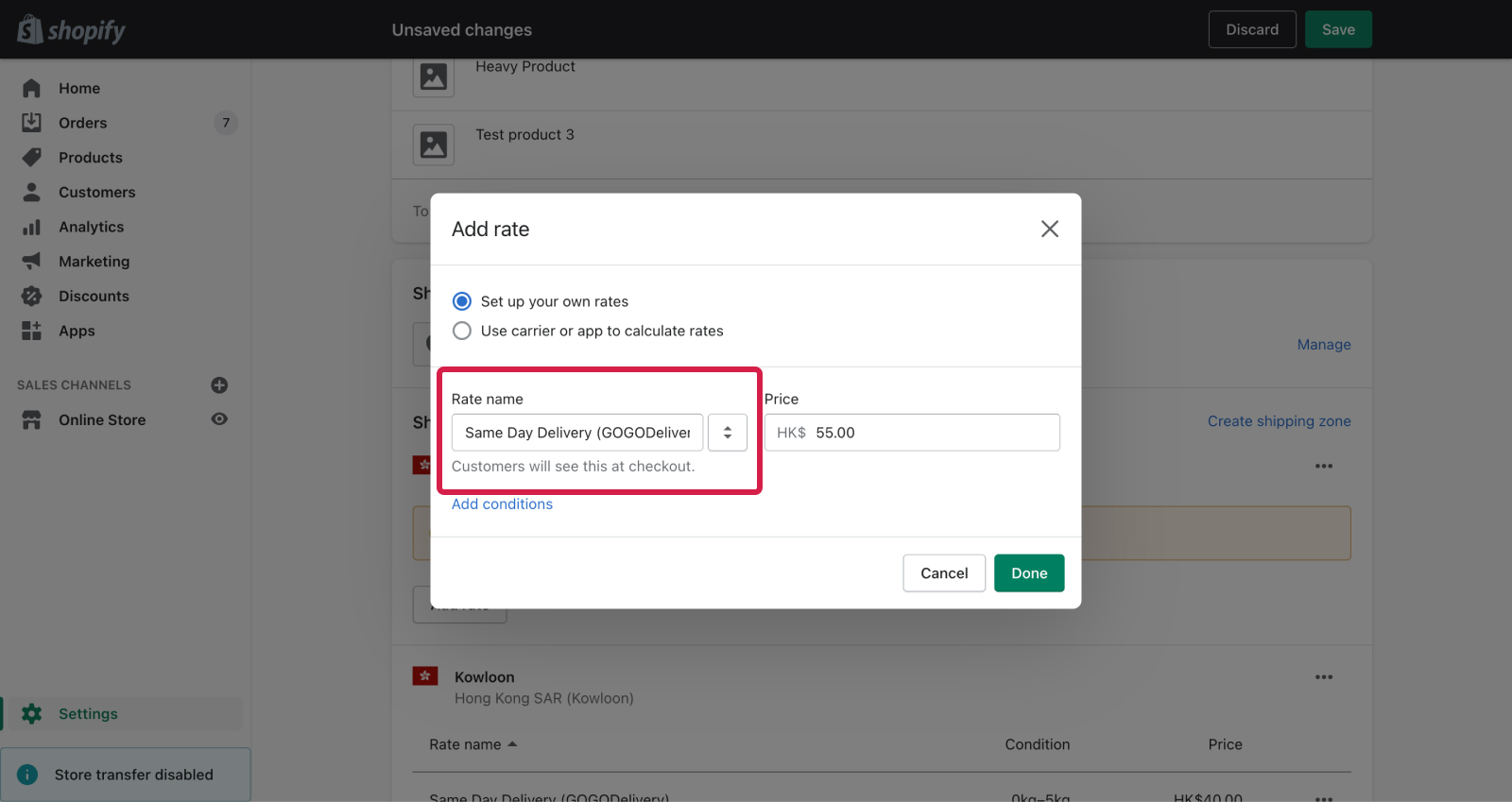 Step 7: Based on your pickup location, reference the table below to set the base price for shipping to each region. The base shipping rate for same-day delivery is calculated based on 40x40x40 cm in dimensions and less than 5kg in weight. This pricing table applies to all packages where the sum of the length, width, and height does not exceed 120cm and the weight is less than 5kg.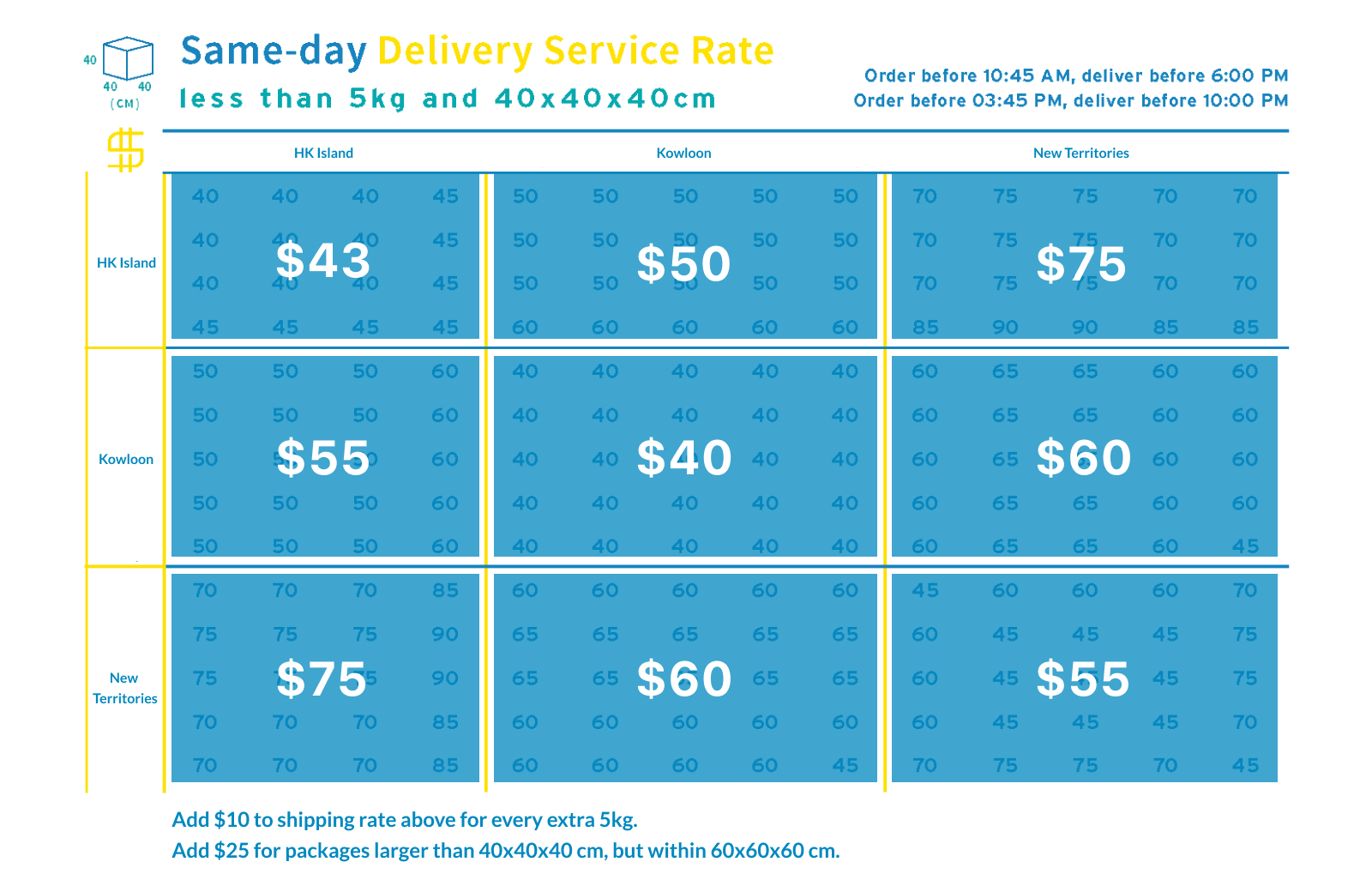 Step 8: Repeat steps 3-7 until you've inputted shipping rates for all Hong Kong regions and hit save to complete.