When you first initialise the app, you will have to login with your GOGOBusiness account.
Start placing GOGODelivery order by selecting "Send with GOGODelivery" under "More actions" in an unfulfilled order details page.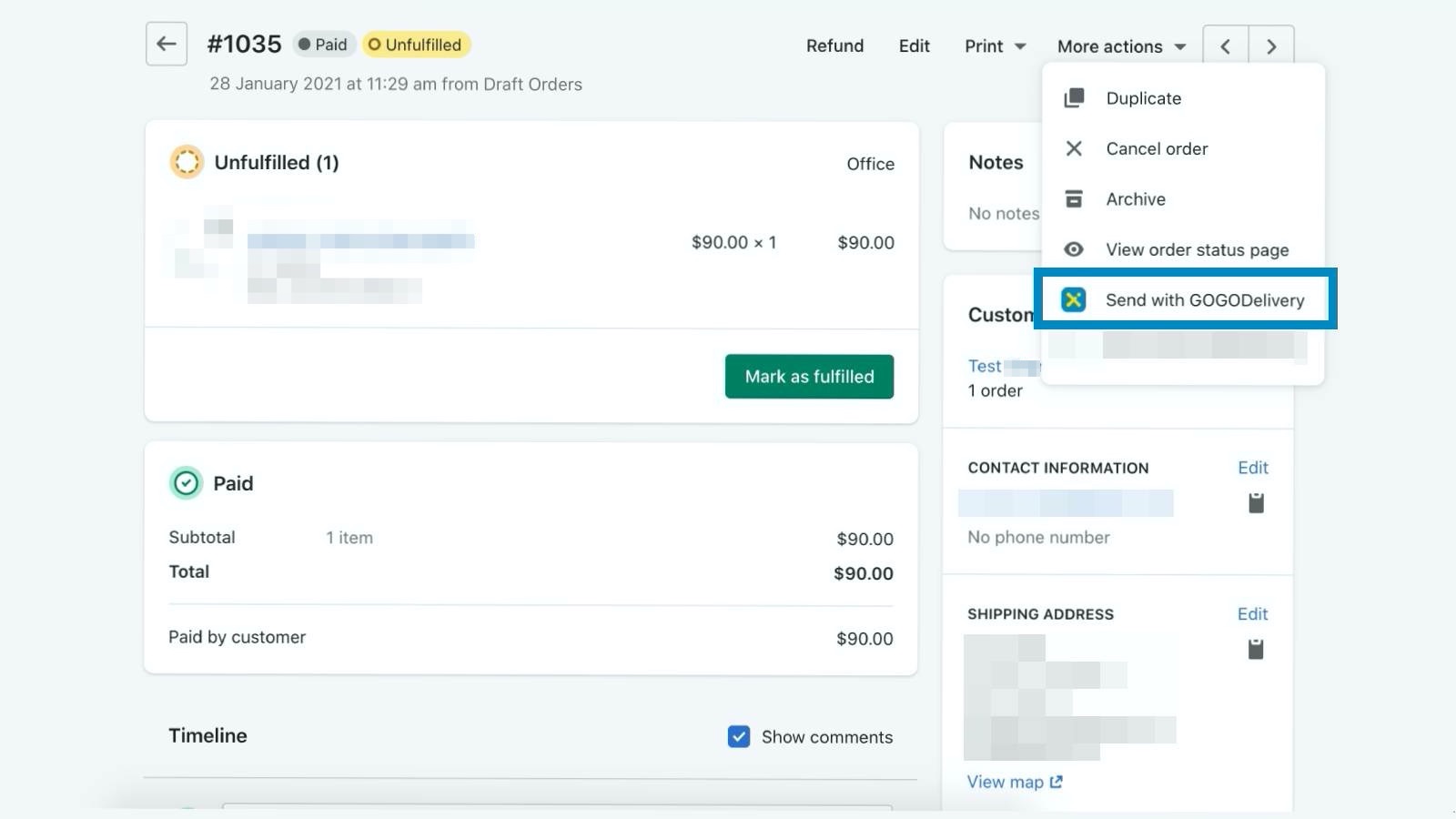 Order form will be pre-filled from order shipping details. Sender information is retrieved from default store location address.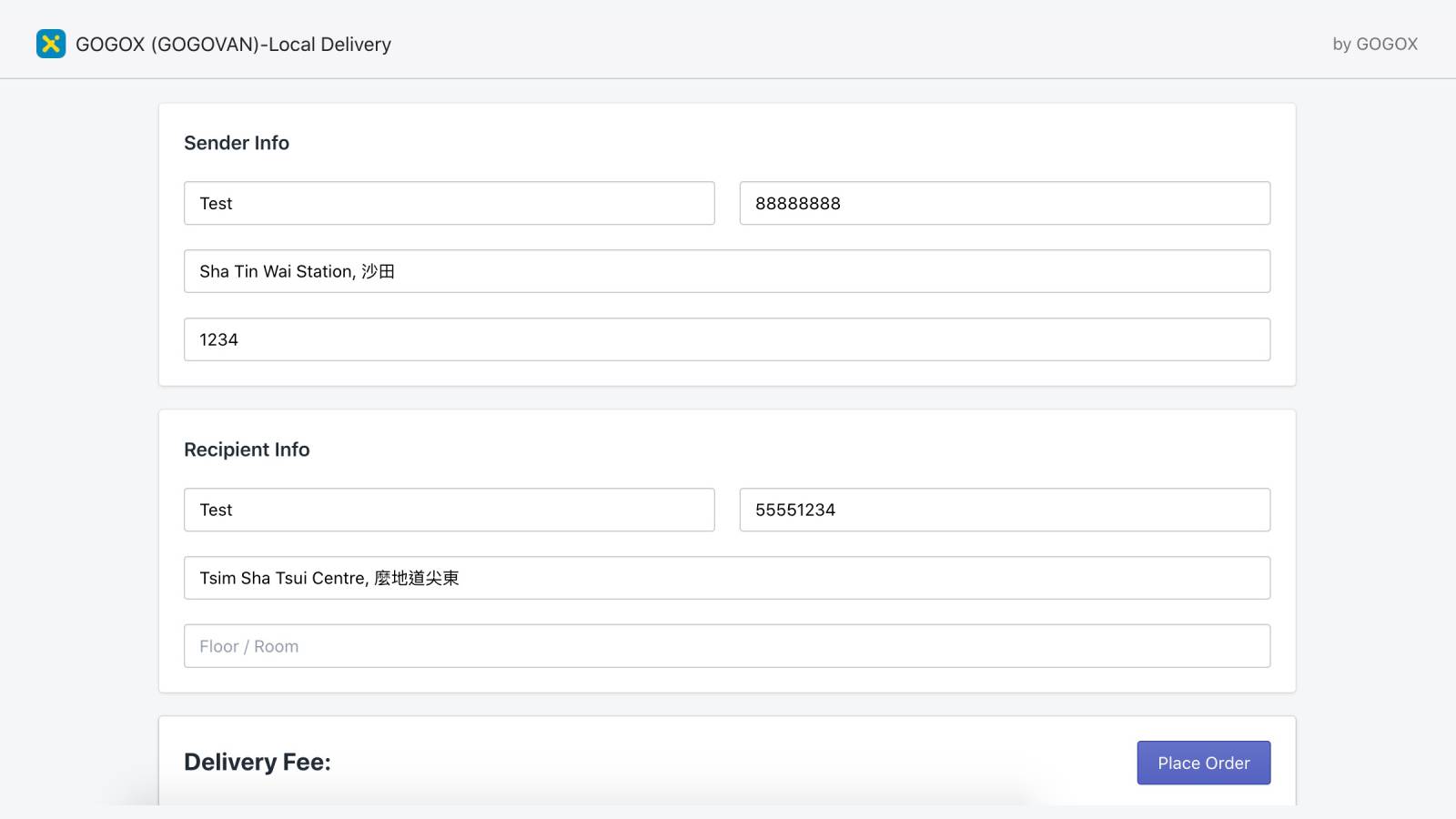 Enter the required information, and choose a schedule time. Delivery fee estimates will be shown at the bottom. After confirming all the details are entered correctly, you may proceed to click "Place order".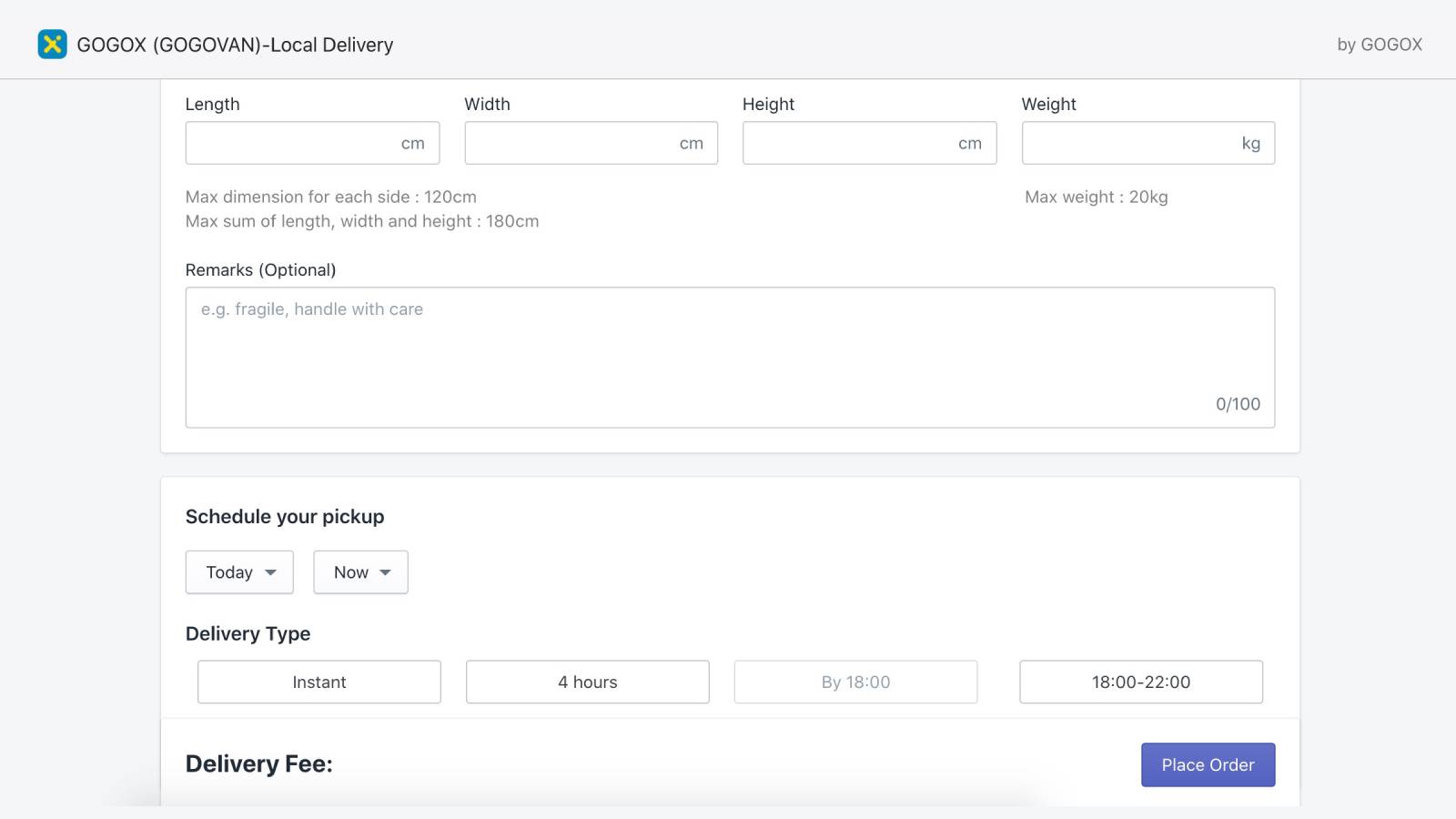 You will see a confirmation page with delivery ID, pick-up code of that order. Tracking page will be showing the order status once a courier has picked your order.