After installing the app, sign in with your GoGoX Business account.
Step 1: Choose any unfulfilled order
Click on "More actions" and then "Send with GoGoX"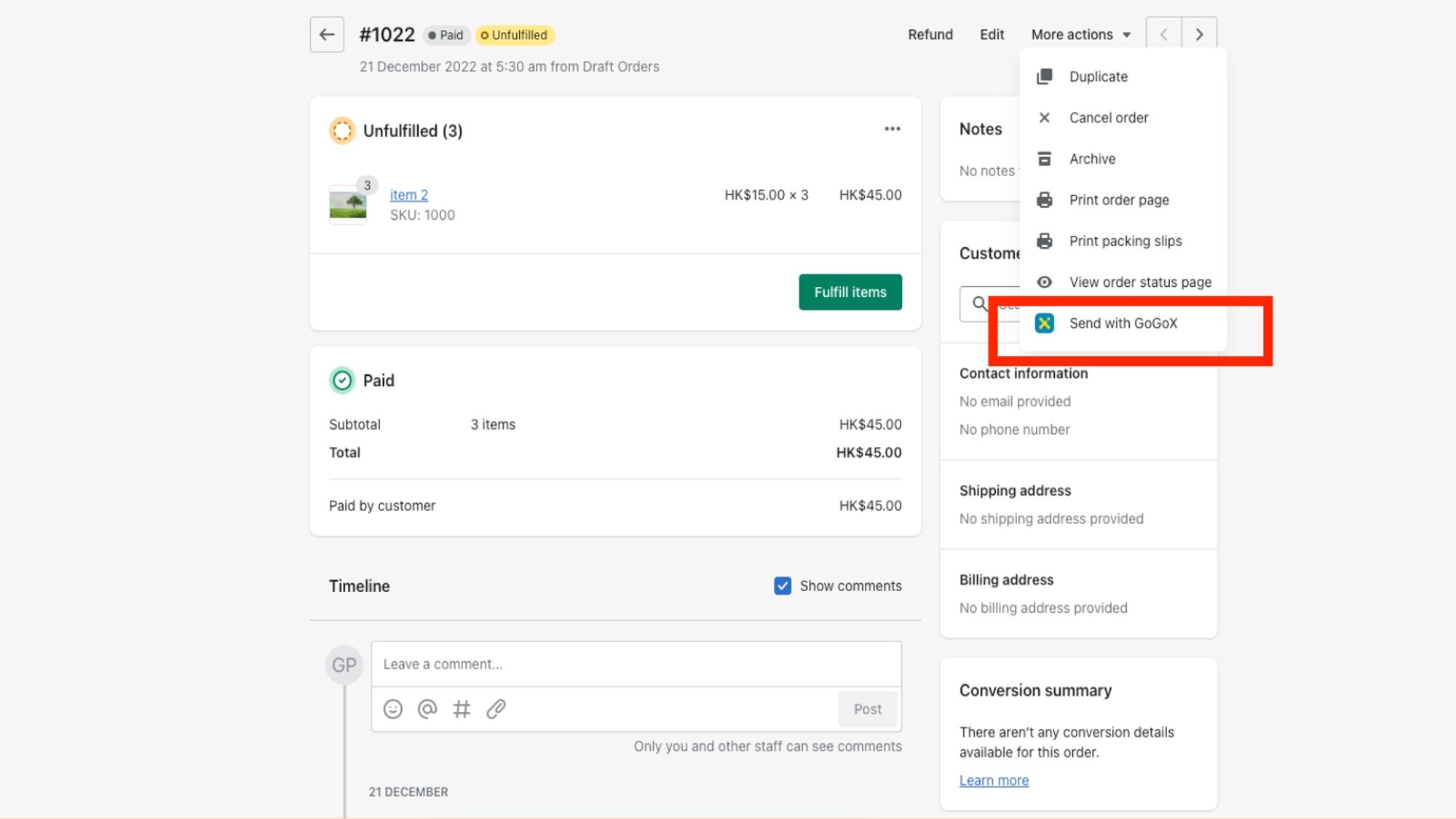 Step 2: Choose the service type.
GoGoX Delivery: Good for small packages (under 20kg) with door-to-door pickup and drop-off. Learn more here.
GoGoVan: For big and bulky items. Learn more here.
Step 3: Provide delivery details.
The order form will have your shipping details already filled in. Your address as the sender will be taken from the default store location.
Step 4: Schedule pickup.
GoGoX Delivery: Provide package details, pick a pickup time, and choose a delivery type.
GoGoVan: Choose a pickup time and select any additional requirements (optional).
Step 5: Place your order.
Once you fill in all the required info, you'll see the estimated fee at the bottom.
Double-check that everything is correct, then click "Place order".
Step 6: Order confirmation.
You'll see a page confirming your order with the delivery ID and pickup code (for GoGoX Delivery).
You can track the status of your order once a courier has picked it up.